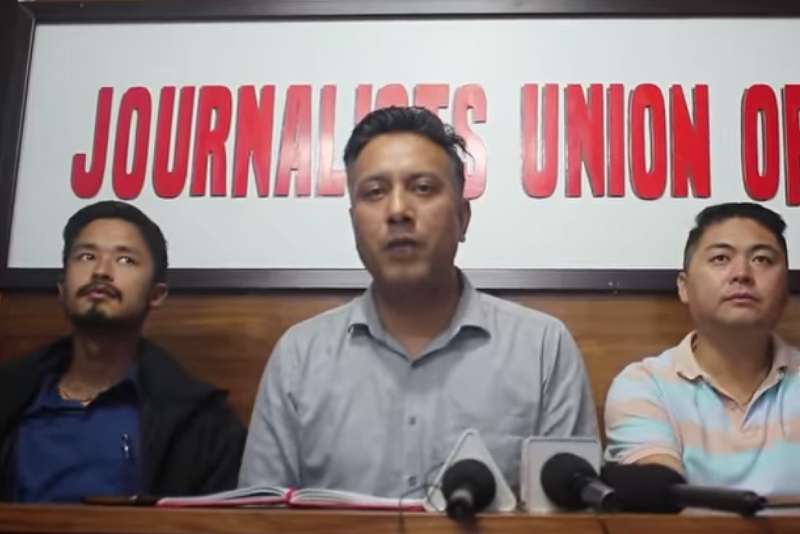 Gangtok: The Joint Action Council (JAC) in Sikkim has announced its intention to address the implementation of the Uniform Civil Code (UCC) in the state. The JAC plans to organize a symposium on July 2 in Gangtok, inviting all political parties and community organizations to gather suggestions from various stakeholders. These suggestions will be subsequently submitted to the Law Commission of India.
Concerns over Delayed Submission of Suggestions
The JAC has expressed concerns about the Sikkim government's delay in submitting its suggestions on behalf of the Sikkimese people, despite the Law Commission's public notice on UCC implementation issued on June 14, 2023. During a recent press conference in Gangtok, JAC Vice President Passang Sherpa emphasized the importance of presenting suggestions to safeguard Sikkim's unique identity and culture.
Protecting Sikkim's Unique Identity and Article 371F
One of the primary concerns for the JAC is whether the UCC will have an impact on Article 371F of the Indian Constitution, which guarantees Sikkim's identity. Sherpa highlighted the potential consequences of the UCC on Article 371F and stressed the need for a collective stance through the upcoming symposium. The objective is to identify any threats to Article 371F posed by the UCC and present a legal standpoint to the Law Commission of India.
Preserving Tribal Status and Immunity
JAC Vice President Passang Sherpa warned that the UCC could jeopardize the tribal status of several communities in Sikkim. He expressed concerns that communities aspiring for tribal status, including 12 communities, may no longer be eligible under the UCC. Sherpa also criticized the Sikkimese government for not utilizing the immunity granted by Article 371F during the implementation of the Citizenship Amendment Act (CAA). He called for the government to assert Sikkim's exemption from the UCC by bringing a resolution in the Sikkim Legislative Assembly, similar to Mizoram and Meghalaya, in order to safeguard the state's uniqueness.
Mizoram and Meghalaya as Examples
The JAC cited the recent resolution passed by the Mizoram Legislative Assembly opposing the UCC implementation in their state. It also mentioned the submission of a resolution by the Khasi tribes from Meghalaya to the Law Commission of India, urging the non-implementation of the UCC in tribal areas protected under Schedule 6 of the Indian Constitution.
Political Parties' Stance
Despite the concerns raised by the JAC, no political party in Sikkim, including the ruling Sikkim Krantikari Morcha party, has voiced apprehensions about the implementation of the UCC in the state.
Moving Forward
The symposium organized by the JAC will provide an opportunity for various stakeholders to contribute their suggestions regarding the UCC's implementation in Sikkim. With concerns over the potential impact on Article 371F and tribal status, the JAC aims to present a comprehensive and legal standpoint to the Law Commission of India, safeguarding the state's unique identity and cultural heritage. It remains to be seen how the symposium will shape the official stand of Sikkim on the Uniform Civil Code.
Similar Article: JAC Demands Status Report on Sikkimese Definition Resolution and ILP
Gangtokian Web Team, 30/06/23