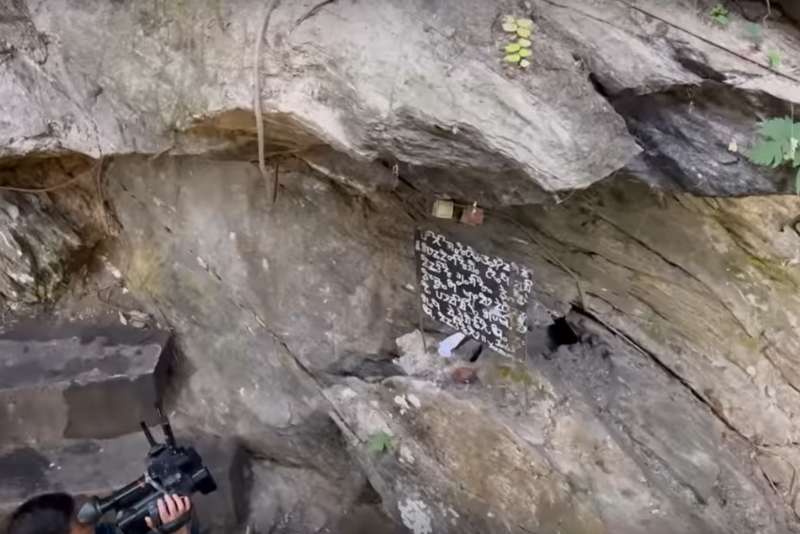 Gangtok: In a recent felicitation program held at Yangsum, Chief Minister PS Golay highlighted the SKM government's intervention to save the sacred Sirijunga Cave from destruction caused by the highway expansion project. Golay criticized the former SDF government for permitting the alignment without consulting the locals and the Limboo community. He emphasized the government's commitment to protecting the historical and heritage site and announced a budget of Rs. 15 crore for its renovation and beautification.
During the event, Golay expressed his delight in revisiting his former workplace, Pema Rinzing Lama Senior Secondary School, and shared his emotional bond with the village. The program also included the felicitation of former panchayats, retired teachers, and individuals who contributed to the welfare and development of the society.
Golay outlined the SKM government's developmental initiatives for the Geyzing-Bermiok constituency, including the riverfront development and heritage site at Legship, Rabindra Nath Tagore Park near Rinchenpong bazaar, Sanskritik Naumati Dharohar Kendra at Martam, and Krantikari bazaar at Ragsang.
The Chief Minister also discussed the potential of the Cheewabhanjyang trade corridor, which would open opportunities for trade and commerce with Nepal. He assured ongoing efforts to coordinate with the Central government agencies and the Nepal government for the corridor's establishment.
In a significant move, Golay distributed land parchas to 29 landless families of Aapgachi, Middle Omchung, under the Land Bank scheme. Following the program, he conducted the 'Janta Bhet Karyakram' at Yangsum to engage with the people of the Geyzing-Bermiok constituency.
Also Read: Sampoorna Kranti Diwas – A New Dimension in Rebuilding Sikkim Politics: SDF
Gangtokian Web Team, 23/06/23