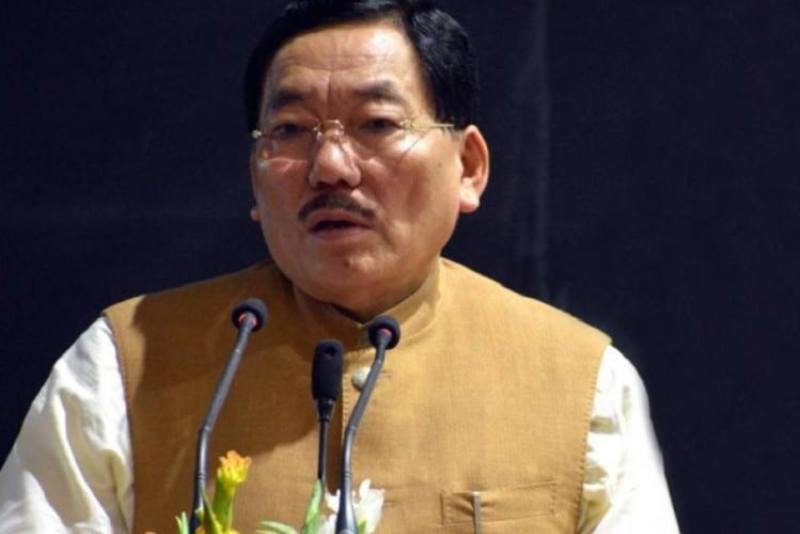 Gangtok: Former Chief Minister Pawan Chamling has described the challenge thrown at him by Chief Minister PS Golay to purchase Hamro Sikkim Party president Bhaichung Bhutia's land at Tinkitam, South Sikkim as "nonsense". In a recent event, Chief Minister Golay had stated that he would resign if Chamling backs his claim on the dilution of Article 371F by purchasing land belonging to Bhutia, since Bhutia-Lepcha (BL) lands are protected under old laws of Sikkim.
In response, Chamling called Golay's statement "silly" and expressed disbelief that such a statement would come from the head of the state government. Chamling further stated that he would never buy land from the BL community, even if offered with a silver spoon, as he would never take a step against Article 371F, which he believes is at the core of Sikkimese essence. He emphasized that opportunism is not his way and that he will always remain true to the protection of Sikkimese identity.
Pawan Kumar Chamling also challenged CM Golay to resign if he is true to his words, listing three alleged examples of BL lands being sold to non-Sikkimese under the current government. He questioned the SKM government's stance on such violations of Revenue Order No. 1 in Sikkim and asked if Revenue Order No. 1 would only be violated when he purchases Bhutia's land. Chamling also pointed out instances of non-Sikkimese buying lands belonging to Sikkimese communities in Rangpo, questioning whether these cases are also violations of Article 371F.
Furthermore, Chamling referred to Golay's promise during the election campaign in 2014 to grant Sikkimese status to the business community in Sikkim, stating "It is all there in local newspapers. He did deliver on that promise."
"In a recent Supreme Court hearing regarding same sex marriage, the AOSS income tax case was mentioned to show how Article 14 was invoked to give the old Indian settlers equal rights with the Sikkimese people. Does our Chief Minister even understand what these things mean? Is he surrounded by people who are blind and deaf to what is happening in Sikkim? These are disastrous developments and the distinct Sikkimese identity is crumbling into pieces right under his nose. His stone pelting and profanity spewing army cannot do anything to mitigate these disasters. I have been repeatedly warning the Sikkim government against the dilution of 371F, particularly sub clauses 'f' and 'k' which are fundamental to the protection of our distinct identity," said Chamling.
You may also read: Sikkim's Neelam Gurung Reigns Supreme as 'The Poet Idol'
Gangtokian Web Team, 24/04/23