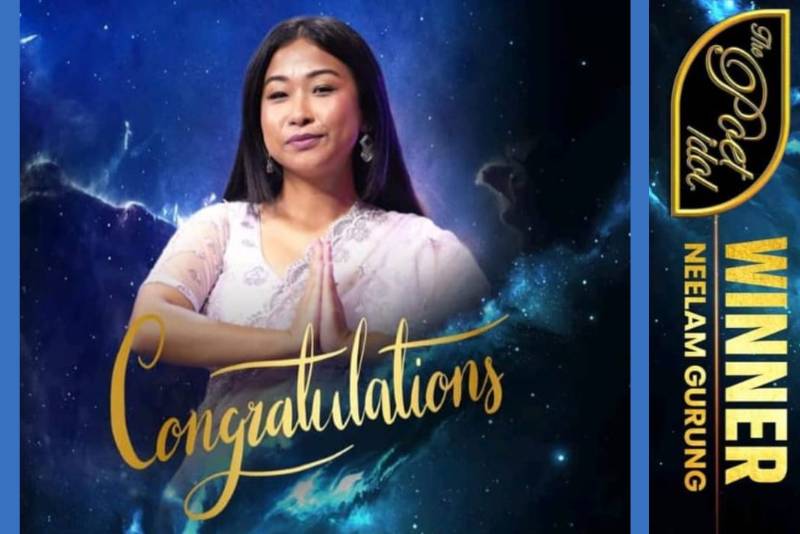 The Reigning Poetry Sensation from Sikkim
Get ready to be captivated by the poetic brilliance of Neelam Gurung, who has taken the prestigious title of "The Poet Idol" by storm in Season 1 of the renowned competition in Nepal. With her awe-inspiring creativity and unique writing style, Neelam Gurung has emerged as a true winner among the talented poets who graced the stage of Poet Idol.
In this article, we invite you to delve into the fascinating world of this poetic powerhouse from Sikkim, as we uncover the journey and achievements of Neelam Gurung in her pursuit of poetic excellence. Brace yourself for an enchanting poetic journey with Sikkim's very own Neelam Gurung!
Neelam Gurung: A Rising Star in the Poetry World
Embarking on her poetic journey from a young age, Neelam Gurung's passion for writing has swiftly earned her recognition in the Nepalese literary sphere. Her unique ability to convey complex emotions and thoughts through her words has garnered widespread acclaim, positioning her as a rising star in the vibrant poetry community.
With her distinctive style and profound insights, Neelam Gurung has captivated the hearts of poetry enthusiasts and judges alike, establishing herself as a formidable presence in the world of literature.
Poet Idol Nepal: Where Poetry Shines
A platform for poetic excellence, Poet Idol Nepal has been a game-changer for aspiring poets seeking recognition in the literary world. This highly anticipated annual competition has attracted talented wordsmiths from all corners of Nepal, making it a coveted event for poetry enthusiasts. Neelam Gurung's remarkable victory in the Poet Idol Nepal competition is a shining example of her unparalleled skills and unwavering commitment to her craft.
Decoding Neelam Gurung's Winning Poem: "Unspoken Words"
Neelam Gurung's winning poem in the Poet Idol Nepal competition, titled "Unspoken Words," is a masterpiece that shines with her poetic brilliance. With her masterful use of vivid imagery, evocative language, and thought-provoking themes, Neelam Gurung has created a poetic gem that resonates deeply with readers.
The poem delves into the intricacies of human emotions, delving into the unspoken words that often remain hidden beneath the surface. Through its poignant verses and profound insights, "Unspoken Words" has rightfully earned Neelam Gurung the esteemed title of Poet Idol Nepal winner.
Similar Read: Eksha Kerung: Behind the Buzz of this Pretty Sikkim Cop
Impact and Recognition: Neelam Gurung's Triumph
Neelam Gurung's victory in the Poet Idol Nepal competition has left an indelible mark on the literary landscape of Nepal. Her exceptional talent and unique writing style have garnered her widespread recognition, earning accolades from peers, critics, and readers alike. Neelam Gurung's success has opened up new opportunities for her in the literary world, allowing her to inspire and influence aspiring poets with her words.
As the winner of Poet Idol Nepal, Neelam Gurung was awarded the coveted Poet Idol trophy, a cash prize of 1 million Nepalese rupees, and a book publishing contract worth Rs 5 Lakh from Yatra Publishing House, cementing her status as a rising star in the literary realm.
Frequently Asked Questions (FAQs)
Who is the poet idol from Sikkim?
The poet idol from Sikkim is Neelam Gurung. She won the first Nepali Poetry Reality Show Nepal's 'The Poet Idol Season 1'. Congratulations to her! 🎉
Who are the judges of the poet idol Nepal?
The judges of The Poet Idol Nepal are Biplov Pratik, Upendra Subba, Surakshya Panta, and Anup Baral. The show is hosted by Divya Dev.
Gangtokian Web Team, 22/04/23