North Sikkim, a district in the Indian State of Sikkim, is a place that exudes an ethereal charm. Blessed with an abundance of natural beauty, it is a paradise for nature lovers and adventure enthusiasts alike. From snow-capped mountains, lush green valleys, to serene lakes and vibrant rhododendron forests, destination in North Sikkim has it all. This article explores the beautiful North Sikkim and gives a guide to the must-visit places in the area.
Must-Visit Places in North Sikkim
Gurudongmar Lake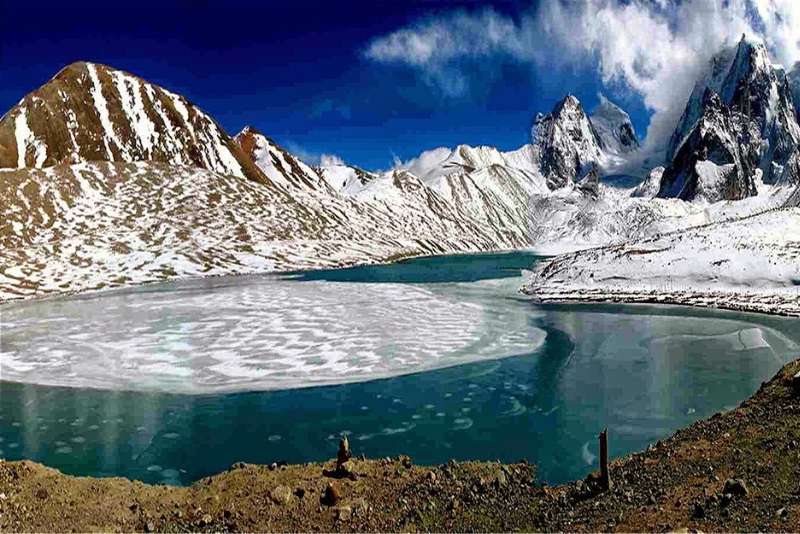 One of the highest lakes in the world, located at an high altitude of 17,800 feet.
Guru Padmasambhava, also known as Guru Rinpoche, visited the lake in the 8th century, which led to its naming after him.
Offers a mesmerizing view of the surrounding snow-capped mountains of North east India.
Yumthang Valley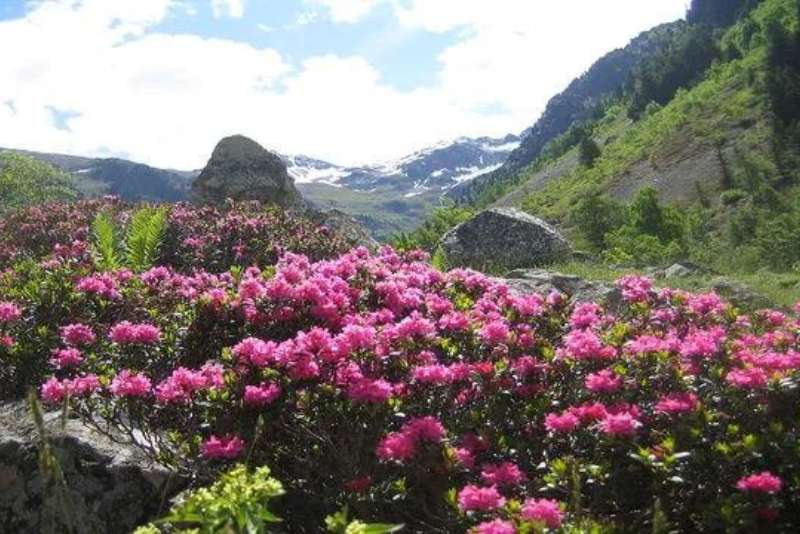 Known as the 'Valley of Flowers', it is home to a variety of flora including rhododendrons, primulas and poppies.
It also offers a stunning view of the Yumthang Chu river flowing through the valley.
Snow covers the valley during winter, offering a different but equally beautiful view.
Lachen and Lachung
These are two beautiful mountain villages that serve as the base for trips to Gurudongmar Lake and Yumthang Valley respectively.
They offer a glimpse into the unique culture and lifestyle of the local people.
Things to Do in North Sikkim
Trekking: North Sikkim offers several tourist attractions that pass through beautiful landscapes and provide breathtaking views of the Himalayan range.
Wildlife spotting: The region is rich in biodiversity and is home to several species of birds and animals.
Rumtek monastery: North Sikkim is dotted with several Buddhist monasteries that offer a peaceful and calming environment.
When you visit North Sikkim in winter, make sure to try the local food. Visit Mangan music festival, taste dishes like Thukpa, which is a noodle soup, and Momos, which are dumplings.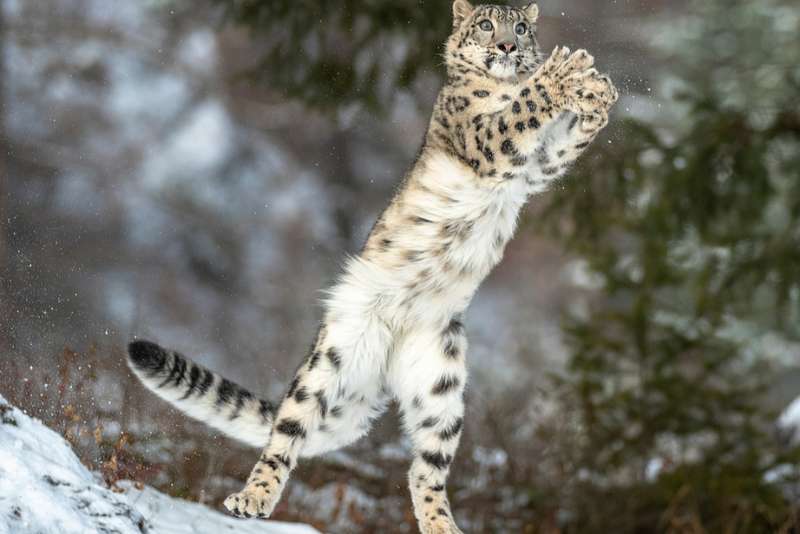 Frequently Asked Questions
What are the popular trekking trails in North Sikkim?
Goecha La Trek
Rhododendron Trek (Shingba rhododendron sanctuary)
Dzongri Trek
Sandakphu Trek
Varsey Trek
Kanchenjunga Base Camp Trek
Kasturi Orar Round Trek
Tsomgo Lake Trek
What animals can you see in North Sikkim?
Wildlife in Sikkim's Northern Region has animals like kiang, Tibetan argali, snow leopards, Eurasian lynx, and Tibetan wolf. Refer to Tourism and Civil Aviation department for more details.
What are the must-try local delicacies in North Sikkim during winter season?
In North Sikkim during winter, there are popular local dishes to try. These include Momo, which are dumplings. Another dish is Thukpa, a noodle soup.
There is also Phagshapa, a pork fat stew with chillies and radish. Another option is Sha Phaley, a dish consisting of fried bread with beef and cabbage. Lastly, there is Gundruk, a Nepalese food. Additionally, try the Tibetan drink called chaang for an authentic experience.
What is the best time to visit Northern Sikkim for trekking?
The ideal time for trekking in North Sikkim is from May to September. The temperature is around 28-30 degrees Celsius and the weather is generally stable, with some rain in July and September.
Are there any adventure activities available in Upper Sikkim?
Adventure lovers visiting Sikkim can enjoy trekking, rafting, biking, and paragliding for an exciting experience. Popular treks include Dzongri-Goechala and Green Lake.
How can I reach North Sikkim from nearby cities?
You can reach North Sikkim by air through Bagdogra Airport in West Bengal and then take a taxi or shared jeep. Alternatively, you can travel by train to Siliguri or Jalpaiguri Railway Station and continue your journey by taxi or shared jeep. Road options are also available from cities like Kolkata, Bagdogra, Darjeeling, and Kalimpong, using buses, cabs, or personal vehicles.
Are there any hotels available in North Sikkim for tourists?
Yes, tourists can find hotels and homestays in North Sikkim, including Delight Royal Lachung and Bayul Inn. For more options, visit websites like Booking.com and Hotels.com
What are some popular attractions in North Sikkim apart from trekking and wildlife spotting?
In North Sikkim, you can trek, see animals, and visit places like Gurudongmar Lake, Yumthang Valley, Nathu la, Lachung, and Lachen. They are beautiful frozen lakes and peaceful places.
Is it safe to travel to North Sikkim during winter?
Yes, it is safe to travel to North Sikkim during winter. Be ready for very cold weather, with daytime temperatures around 14 degrees Celsius and nighttime temperatures dropping to -5 degrees Celsius. The stunning whitewashed landscapes make it a magical experience for a winter trip to Sikkim.
Gangtokian Web Team