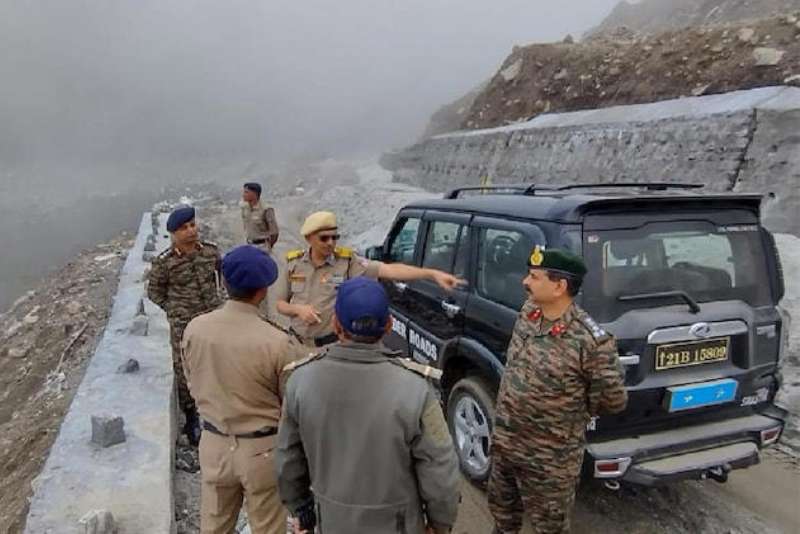 Gangtok: The Border Roads Organisation's (BRO) Additional Director General (Eastern Sector), PKH Singh, conducted an extensive inspection of various ongoing infrastructure projects in the regions of Sikkim and northern West Bengal. His visit, spanning from September 7 to September 11, aimed to assess the progress of these vital projects.
Pushing for Progress
During his visit to Sikkim, PKH Singh, accompanied by Brigadier Manoj Gupta, Chief Engineer of Project Swastik, held important meetings with key stakeholders. They engaged with Sikkim's Chief Secretary, V B Pathak, and other high-ranking state government and army officials. The focus of these discussions was on streamlining the processes related to land acquisition, forest clearances, and wildlife clearances, which often pose as bottlenecks in infrastructure development.
PKH Singh emphasized the need to expedite these clearances to ensure the swift execution of critical projects. In response, Chief Secretary V B Pathak assured the BRO officials that all necessary clearances would be fast-tracked in a time-bound manner. He also announced plans for the next review meeting, scheduled for the last week of November, to monitor the progress.
Also Read: Panchayati Raj Issues in Sikkim Highlighted by CAP Party
Collaboration and Communication
Apart from these crucial meetings, PKH Singh and Brigadier Manoj Gupta paid a visit to Sikkim Governor Lakshman Prasad Acharya. During this meeting, they provided an overview of the ongoing infrastructure projects in the Himalayan state and discussed future initiatives undertaken by the BRO.
Governor Acharya praised the commendable efforts of the BRO in maintaining essential connectivity within the state, even amidst challenging conditions characterized by heavy rainfall.
Gangtokian Web Team, 12/09/23