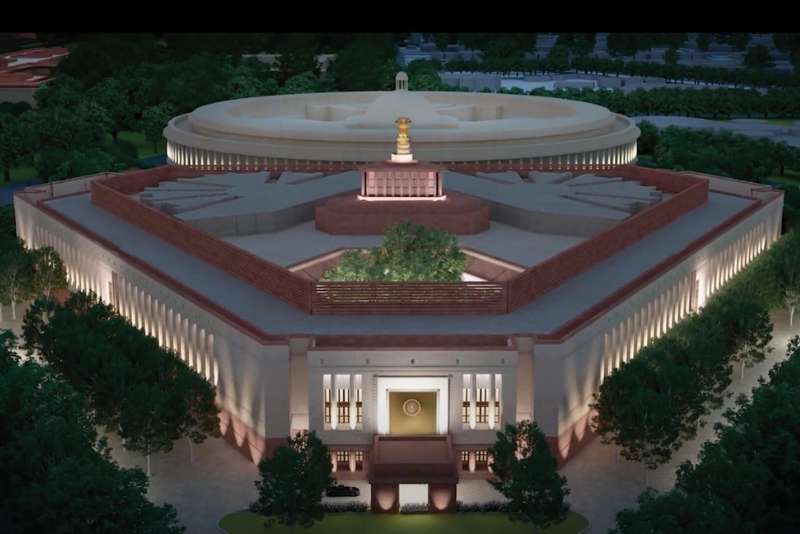 Gangtokian News Desk – The announcement of a five-day special session of the Indian parliament, scheduled to convene from September 18th to 22nd, 2023, has stirred considerable interest within the political circles of the nation. Union Minister for Parliamentary Affairs, Pralhad Joshi, unveiled the decision, sparking discussions about the session's significance and potential outcomes.
Reflections on the Previous Session
The preceding monsoon session, which concluded on August 11th, was not without its share of dramatic moments. Amidst the customary legislative debates, the Congress party, backed by the INDIA alliance, introduced a no-confidence motion. Their demand for Prime Minister Narendra Modi's statement on the ongoing violence in Manipur captivated the session's agenda. However, despite these pivotal issues, both the Lok Sabha and Rajya Sabha witnessed limited functionality, utilizing only 43% and 55% of their allotted time, respectively.
Intrigue Surrounding the Special Session
The decision to convene a special session has invoked mixed reactions from political observers. Critics speculate that this move could be strategically timed to divert attention away from the ongoing deliberations within the INDIA parties. Jairam Ramesh, a Congress MP, characterizes it as a maneuver to "manage the news cycle, Modi style." Similarly, Saket Gokhale, a TMC MP, asserts that the prime minister's call for a special session might be indicative of unease prompted by the activities of the INDIA parties.
The Enigma of Unrevealed Agendas
Central to the discussions is the secrecy shrouding the session's agenda. The absence of disclosed topics for deliberation has ignited conjecture about the government's motives and the subjects likely to take precedence during this concentrated period of parliamentary engagement.
A Political Landscape in Flux
As the dates of the special session approach, all eyes are fixated on the forthcoming proceedings. Against the backdrop of the preceding monsoon session's events and the growing intrigue surrounding this unscheduled assembly, the special session holds the potential to reshape the contours of India's political discourse. The ensuing days are anticipated to be marked by a whirlwind of debates, deliberations, and discussions that could wield a considerable impact on the nation's political narrative in the immediate future.
Also Read: Violence Ravages Manipur's Economy, Entrepreneurs Face Uncertainty
Gangtokian Web Team, 31/08/23