Rhenock: Sikkim Government College Rhenock hosted a marathon with the theme "Beat The Plastic" as part of its annual college fest "Monsoon Vibes – Conserve Nature Conserve Life." The event also witnessed enthusiastic participation from secondary and senior secondary school students in the Rhenock area.
Promoting Environmental Awareness
The Sikkim Govt College Rhenock took a proactive step towards raising awareness about environmental conservation by organizing a marathon centered around the theme "Beat The Plastic." The event aimed to educate participants and the community about the detrimental effects of plastic pollution and encourage sustainable practices.
Inclusive Participation
The event brought together young minds to promote a shared vision of protecting the environment and finding solutions to combat plastic waste.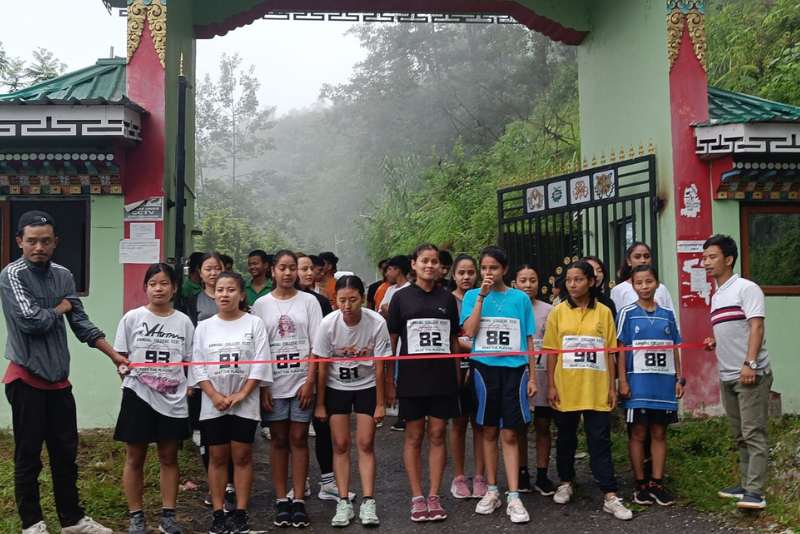 Expressing Gratitude
The Sikkim Government College Rhenock expressed its appreciation for the participants' active involvement and extended gratitude for their support in making the event a success. The college recognized the importance of collaborative efforts in spreading awareness and implementing initiatives for a greener and cleaner future.
Events like these play a crucial role in instilling a sense of responsibility among the younger generation, fostering a mindset of environmental consciousness and sustainability. By engaging students and creating a platform for them to actively contribute, Sikkim Govt College Rhenock is making significant strides in nurturing a culture of environmental stewardship within the community.
As the fight against plastic pollution continues, initiatives such as the "Beat The Plastic" marathon serve as reminders of the collective responsibility we all share in preserving our natural resources and protecting the planet for future generations.
Gangtokian Web Team, 20/06/23