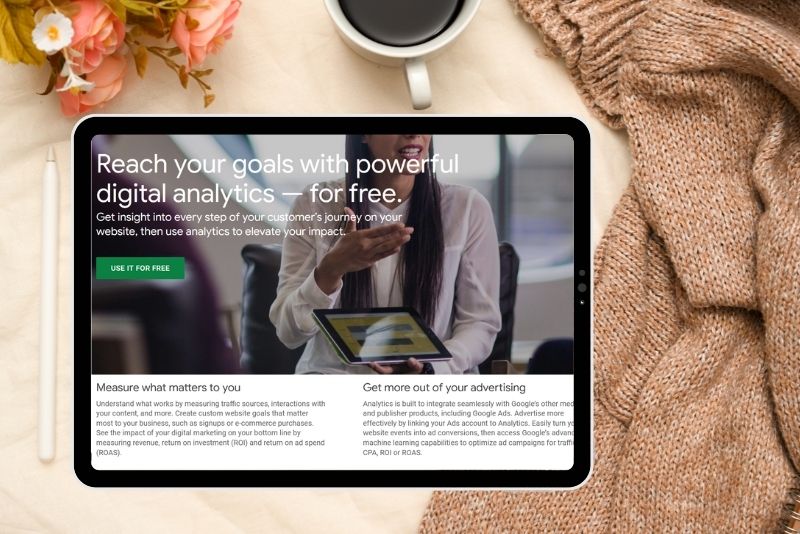 New tools and techniques are constantly emerging, allowing businesses to operate more efficiently and effectively than ever before. The constant stream of innovation can be dizzying for small businesses that are new to operating online, but taking the time to understand these innovations and how they can improve your business is super essential. This article covers nine cool websites for small businesses that you might not have known about. These sites are a great resource for learning about everything from social media marketing to SEO and professional website builders for small businesses. They'll also give you access to helpful tips on how to best leverage these tools as well as other new technologies as they continue to emerge. Read on to discover more!
Bloggers Network
The Bloggers Network is a website that helps businesses connect with content creators. It provides a directory of bloggers and influencers across a wide range of topics who are looking to partner with brands in exchange for free products. The goal of the site is to make it as easy as possible to find the right bloggers for your business. Bloggers can be searched based on factors like their current content, location, and topics they write about. Businesses can then use the platform to send a request to the bloggers in their desired category. This includes a description of what you're looking for along with information about your business so the blogger is aware of who they're partnering with. In exchange for supplying the blogger with the requested product, the site charges you a fee based on the price of the product.
Buffer
Buffer is a social media management tool designed to simplify scheduling and publishing across multiple platforms. It's particularly useful for social media managers who oversee multiple accounts. The site allows users to schedule posts on a wide range of platforms, including Facebook, Twitter, LinkedIn, Instagram, and Pinterest. There are even tools for adding a watermark to images and creating a consistent brand across all channels. It also allows users to track the performance of their social media posts and receive data on things like likes, comments, and shares. The site offers free paid options: A monthly subscription of $6 (steep learning curve) and an annual subscription of $60 for their essential plan.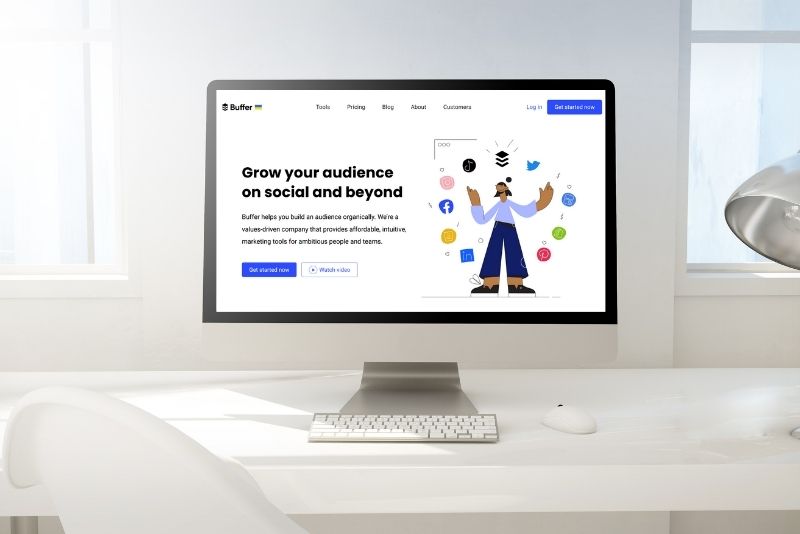 Bright Marketing Group
Bright Marketing Group is an agency that specializes in marketing and social media management solutions. They work with clients across a wide range of industries, including travel, finance, real estate, education, and more. They offer both social media management services and marketing consulting. Along with helping businesses manage their social media accounts, they also provide guidance on content creation, campaign strategy, and more. They offer a variety of services, so it's important to select the one that best suits your needs and budget. Their basic social media management plan starts at $350 per month, but most premium plans are priced around $600 per month.
Olyfox
Olyfox is an all-inclusive business software that helps small businesses/web designers seamlessly manage websites and funnels with a built-in Online store (Unlimited products), CRM, Email marketing, Calendar, and SEO tools. It combines marketing automation and CRM technologies to allow businesses to tailor their marketing efforts based on customer's behavior and preferences. Olyfox allows companies to set up campaigns that tailor their messaging, including what they say and when they say it. The site currently offers website builder for small businesses, ranging in price from $10 to $77 per month for business plan and SEO services starting from $70 to $250 per month.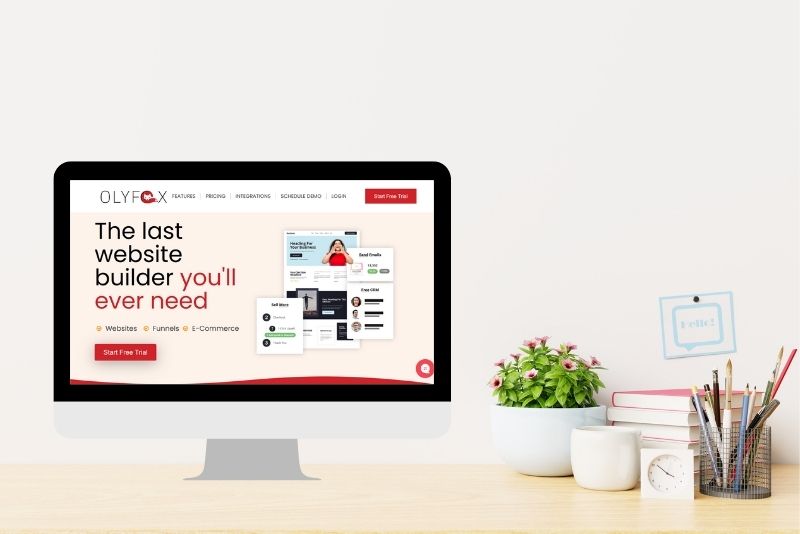 Constant Contact
Constant Contact is a marketing automation platform that allows small businesses to manage their email marketing efforts. It allows users to design, create, and send email campaigns, track their impact, and view all the results in real time. The platform also includes tools for managing a company's email list and analyzing their subscriber list. It also provides businesses with templates and tools for segmenting their list. The site offers tiered subscription plans, ranging in price plans from $10 (upto 500 contacts) to $45 per month.
Google Trends
Google Trends is a search engine optimization tool that allows businesses to track the interest in their products and topics over time. It provides data on search volume and related topics for any search query entered into the site. This is useful for understanding what consumers are looking for and how your products and services compare with your competitors to improve your online presence. It can help businesses adjust their marketing efforts while selling online and find new topics they may want to focus on. The site is free to use and can be accessed on any device.
Google Analytics
Google Analytics is a website traffic analysis tool that helps businesses understand how their site is being used. It provides a variety of insights, including the number of visits, where visitors are coming from, and what they're viewing once they're on the site. This information can be used to understand what parts of the site/website design are resonating with consumers and what areas may need improvement. Google Analytics is free to use and can be accessed on any device.
HubSpot Research Center
HubSpot's Research Center is an extensive library of marketing research and data. The site features an extensive list of articles covering topics such as SEO, email marketing, and paid media. It also includes tips and best practices for leveraging these tools and staying up-to-date on new emerging technologies. The site is free to use and can be accessed on any device.
Krowdster
Founded in 2014, Krowdster is designed to promote Kickstarter and Indiegogo campaigns or any other rewards as well as equity crowdfunding campaigns. It allows users to manage multiple high quality campaigns from a single dashboard. It can be used to schedule posts, track mentions, and monitor engagement across multiple social media channels. The site offers various paid subscription plans, ranging in price from $49 to $199 per month.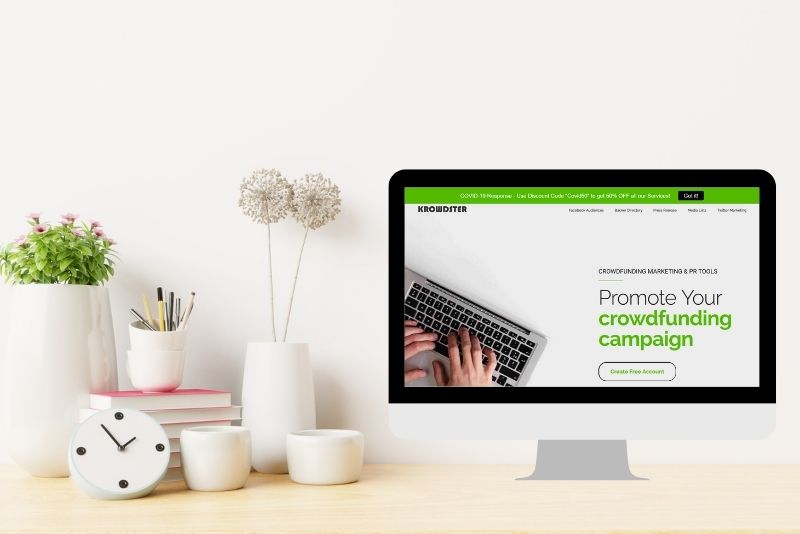 Wrapping up
Social media has become an essential part of any modern marketing strategy, but it can be difficult for small businesses to stay on top of managing websites along with multiple social media accounts. The tools and websites listed above can help simplify this process, allowing businesses to build sites and better focus on creating great content that resonates with their audience. They can also be helpful for small businesses looking to diversify their marketing efforts. For example, using Offpage Spring by Olyfox for SEO planning and strategy can help you with more time to focus on creating great products and generating revenue. These sites are a great resource for small businesses looking for web hosting solutions or to simplify their marketing efforts and make the most of their social media presence.
PS: Some of these tools are free, while others require a small investment in initial setup and ongoing fees. Keep in mind that not all of these tools are right for every business. The best marketing strategy for your business will depend on a variety of factors including your industry, your location, and your target audience. To decide which marketing tool or business software can help you most, conduct a personal assessment and set a goal. Then use these tools to measure your progress and adjust your approach accordingly. Happy Marketing!