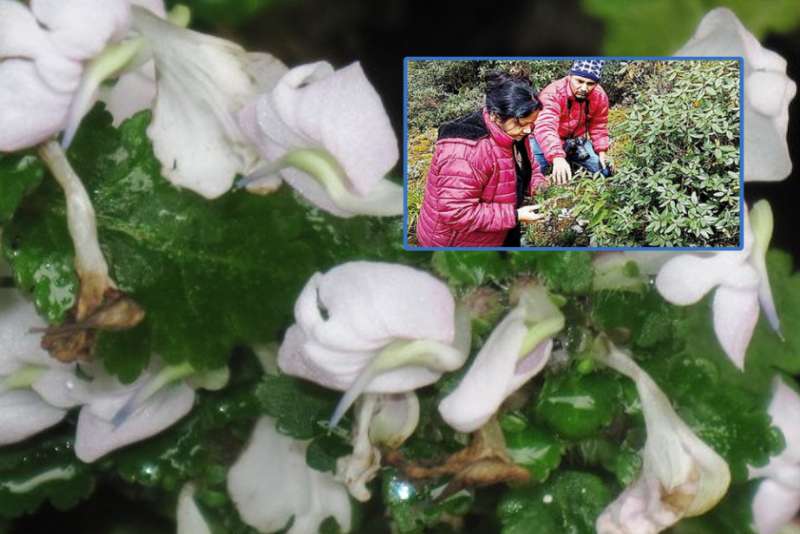 Researchers from the Botanical Survey of India (BSI) Prayagraj Centre have made an exciting discovery of a new hemiparasitic plant species, Pedicularis Revealiana, in the picturesque state of Sikkim. The plant exhibits a unique ability to derive nutrients not only from its own photosynthesis but also from the roots of neighboring trees and plants.
The findings of this significant discovery were published in the July issue of the International Nordic Journal of Botany. According to Arti Garg, a scientist from BSI, the new species stands out among all Pedicularis species due to its stout and woody stems and its delicate pinkish-purple flowers. The team first encountered the species in September 2019 while exploring the Sikkim Himalayan region on their way from Lachung to Katao.
With the revelation of this new plant, researchers are now eager to investigate its potential medicinal properties. Sikkim, already renowned for its rich biodiversity, contributes a staggering 45% of the total plant diversity in the Indian Himalayan region. Achuta Nand Shukla, who was part of the discovery team and currently works with the Ministry of Environment Forest and Climatic Changes in New Delhi, emphasized the state's significance in botanical research.
The discovery of Pedicularis Revealiana further highlights the ecological importance and the remarkable diversity of flora in the pristine landscape of Sikkim. As scientists delve deeper into the mysteries of this newfound plant, its potential contributions to traditional medicine and ecological balance remain to be unraveled.
Gangtokian Web Team, 29/07/23