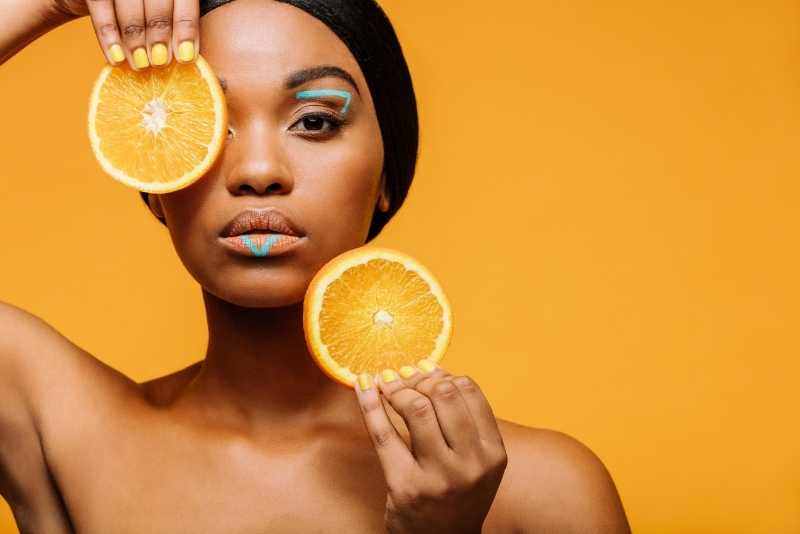 There are few products that can really be considered "miraculous" in the world of skincare, but Vitamin C is one of them. The following article will give you 3 reasons for including it in your routine if you have never tried it before!
A GREAT anti-wrinkle agent
Reason # One: Vitamin C is an antioxidant that works to fight free radicals before they can cause damage to the skin. Free radicals are a byproduct of everyday life and exposure, so it's important not only for your body but also your skin! Its anti-aging benefits lie in the fact that it boosts collagen and helps in cell renewal, which keeps wrinkles at bay.
Reduces Pigmentation
Reason # Two: Pigmentation is a big issue with people with greater melatonin content. Vitamin C is an effective treatment for hyperpigmentation, which many people suffer from due to sun damage. It reduces the chance of premature aging and improves skin tone by evening out any redness or discolorations.
Protection from Sun Exposure
Reason # Three: The best part about using vitamin c as your skincare routine? Most skincare issues occur when your skin is exposed to the sun. Right from dark patches to wrinkles, sun exposure can take a toll on your skin like none other. But vitamin c is a natural way to protect your skin against these issues.
The ultimate skincare product for all! Vitamin C has become the new hero in everyones' routine, and it's easy to see why with its three great benefits that are beneficial to everyone – whether you have dry skin or oily skin, Vitamin C serum everyday will work as an antioxidant to protect your skin from the harmful UV rays.
For more Fashion & Beauty updates: Follow @nirvika.n on Instagram.
---
Sunday, July 18, 2021, 11:00 [IST]
Other posts you might be interested in: Nuts Nutrition: How to Consume Nuts for Weight Loss
If you have landed on this page hoping to submit a guest post to our website please write to us at contact@gangtokian.com