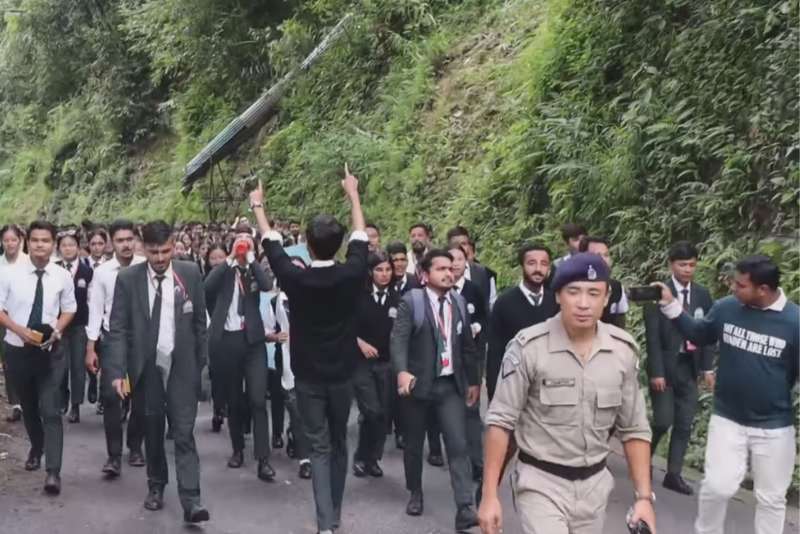 Gangtok: The death of 22-year-old Padam Gurung, the president of Namchi Government College, under mysterious circumstances has sparked a student rally demanding justice. The students sought permission from the college authorities and local police to march in solidarity, urging for a fair investigation into Gurung's demise.
Demand for Justice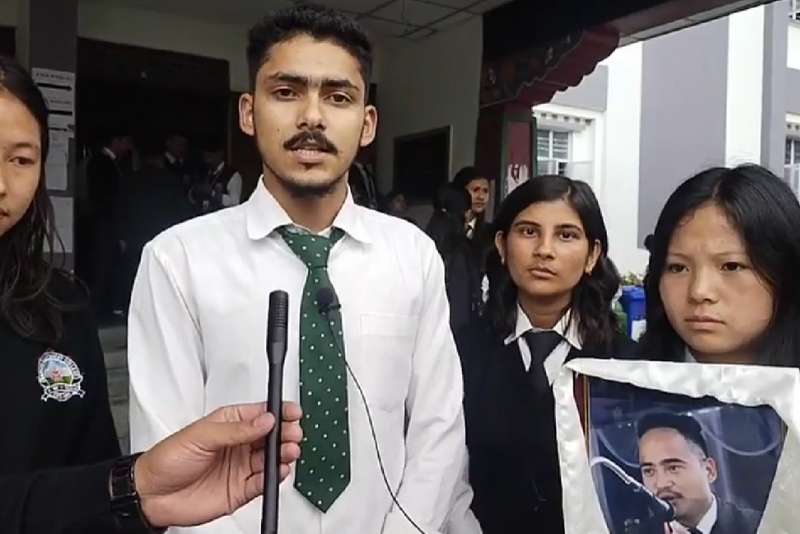 The Student Representative Council (SRC) emphasized their trust in the Sikkim Police to resolve the case and deliver justice to Gurung's family. The rally aimed to showcase unity and solidarity among students, while also urging the police to conduct a thorough and impartial probe. The SRC expressed their intent to await the police verdict for one week before deciding on further actions.
Investigation Updates
Following the circulation of viral video clips and audio conversations related to the case, the Sikkim Police has summoned the owner of the restaurant where Gurung and his friends were drinking prior to his death. The police are investigating the allegations made in the viral content, with the aim of uncovering the truth behind Gurung's demise.
Demands for Accountability
The SRC also raised concerns about the involvement of the restaurant owner, demanding that if found guilty, they should face arrest and strict punishment. Additionally, the students called for the closure of the pub where the incident occurred, as well as a ban on serving alcohol to students in pubs throughout Namchi and the state.
College Environment and Security
Regarding allegations of Gurung being tortured in college before his death, the college's general secretary, Bijay Dahal, clarified that the pressure associated with his role as president should not be considered as torture. He also acknowledged that there was some level of pressure on Gurung, prompting the SRC to bring the matter to the principal's attention. The principal advised them to document their grievances in writing.
Dispelling Rumors
Dahal dismissed rumors suggesting that Gurung was murdered over funds allocated for the Annual College Fest, clarifying that the funds collected were deposited with both the principal and the SRC. He emphasized the importance of a proper police investigation to reveal the truth behind the incident.
As the investigation progresses, the student rally serves as a reminder of the demand for justice and the need for a transparent examination of Padam Gurung's untimely death.
Gangtokian Web Team, 07/07/23