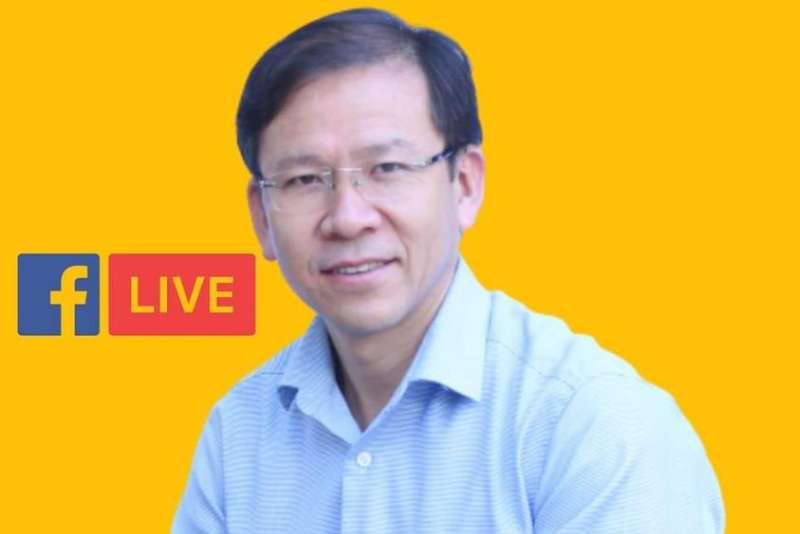 Gangtok: In a recent Facebook Live session, the chief coordinator of the Citizen Action Party connected with his supporters and shared his thoughts on various pressing issues. Let's delve into the key points he raised during the 6th August 2023 Sunday Live session.
Clarifying Government's Case Against Him
The chief coordinator addressed the case filed against him by the government and cited a senior writer's perspective to underscore the importance of justice and transparency. He emphasized that peace should not be forced upon people while suppressing their voices.
He stated, "We want a peace where no one is unrest. We want peace in everyone's life. But we don't feel forced to live in unrest for someone's peace."
Allegations and Criticisms Against the Present Government
He accused the present government of providing security to a murderer and filing a case against him to divert public attention. The party is focused on making the public aware of various issues, including the Tista energy project, and demanded accountability from the government.
He said, "If we free 10 corruption, we will benefit two thousand crores and we will work in the interest of Sikkim as we declared."
Vision for a New Sikkim
Ganesh Rai expressed his party's vision for Sikkim, emphasizing the need for proper policies and distribution of government resources for the welfare of the people. He urged the public to give the Citizen Action Party a chance to lead and bring positive change.
He asserted, "We can make our small Sikkim the best Sikkim we have policies, principles, and programs so you all should give us a chance."
Also Read: Citizen Action Party Sikkim Questions Government's Role in Student's Death
Criticisms of the Current System
The chief coordinator criticized the current system for being riddled with fear and lack of accountability. He highlighted the need to reform the system and ensure justice for all, promising that his government would hold the guilty accountable.
He stated, "No party will fear when our government comes because we will uproot this old custom. Only the culprit will be punished, but the common people will get justice in our government."
Focus on Corruption and Temporary Employees
The chief coordinator, Ganesh Rai, stressed his party's commitment to fight corruption and ensure permanent positions for temporary employees. He urged the public to support their funding campaign for the year 2075.
As the elections draw near, the Citizen Action Party is striving to address pertinent issues and gain the trust of the people with their policies and principles.
Gangtokian Web Team, 06/08/2023