Bipul Chettri and The Travelling Band make their way to Pakyong for a concert in April. Now, if you have never been to one of their concerts before, let us tell you one thing: they bring the party with them wherever they go. So let's get ready to rock with some beautiful folk sounds of the Himalayas.
Introduction to Bipul Chettri and The Travelling Band
If you do not know Bipul Chettri, then you are missing out on a lot. Bipul's music is a reflection of the common man's journey, maintaining a unique blend of contemporary music with the sound of traditional folk tunes from the Himalayas.
With over 100 million plays on his official YouTube Channel and a huge following on Facebook, Instagram and Twitter pages, he is one of the most loved singers by his fans across the country.
Bipul travels extensively with The Travelling Band for all his concerts. The band consists of a line-up of experienced musicians and crew who are incredible artistes in their own right.
Where is the concert
Bipul Chettri & The Travelling Band is all set to perform at St. Xaviers School Ground at Pakyong, East Sikkim on 16th April 2022. The event will begin at 3:00 pm, and thousands of people are expected to attend this show.
When is the concert
The concert is scheduled on 16th April, Saturday and it will be a great delight to listen to his unique tunes, fusion songs. Don't miss out.
Why should I attend this concert
Bipul Chettri has played to sold out crowds in New York, Boston, Dallas, Baltimore and San Francisco as well as in Melbourne, Sydney, Brisbane and Perth. He's also performed at London's prestigious SSE Wembley Arena. Now tell us: Why shouldn't you attend this concert?
How to buy tickets
Tickets for Bipul Chettri's live concert can be purchased in several ways:
1.) Online: Please click HERE to purchase tickets from the event page. You can also click on the direct links below.🔗🔗👇👇
Bipul Chettri and The Travelling Band Live Event General Ticket
Type: Behind Donor Admit 1
Bipul Chettri and The Travelling Band Live Event Donor Ticket
Type: Front Section Admit 2
Bipul Chettri and The Travelling Band Live Event V.I.P Ticket
Type: Includes Sitting arrangement, Snacks and Beverages Admit 4
2.) In person:
Tickets are on sale at Gangtok Groove, Dawn Hill Gangtok and Triptis Pakyong. The tickets for the concert have been priced at Rs.500 rupees for a single entry and Rs.2000 for 2 with seat reservation. For further enquiries, contact PMI: Event Management (or) call/whatsapp: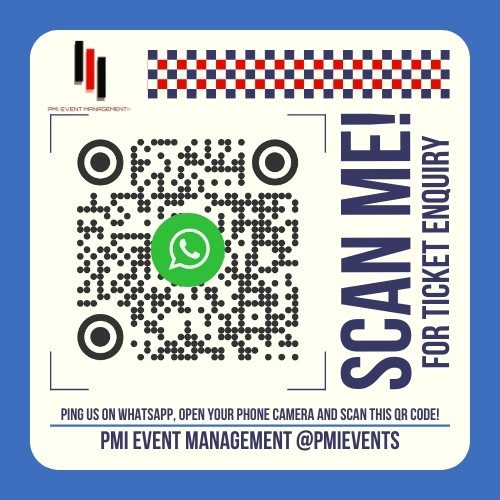 +91 9609158704 | +91 79082 80082 | +91 86173 23213 | +91 7063185261
---
Monday, April 4, 2022, 11:00 [IST]
Other posts you might be interested in: Bipolar Shadows Band