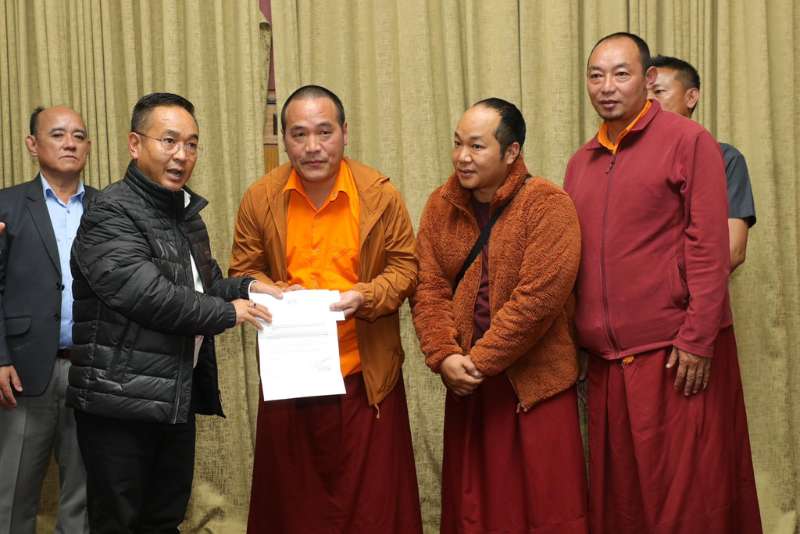 Gangtok, 20/10/2023 – Chief Minister Prem Singh Tamang of Sikkim didn't mince words as he publicly criticized the state's Opposition leader, Pawan Chamling, on Thursday. The accusations were centered around alleged corruption and financial mismanagement during Chamling's time in office.
Dissecting the Discrepancy
At the heart of CM Tamang's criticism was a stark disparity he highlighted during his address at Chintan Bhawan. He drew attention to the difference between the aid provided by Pawan Chamling to earthquake victims in 2011 and the more substantial aid he advocated for flash flood victims recently.
Specifically, CM Tamang pointed to reports circulating on social media that claimed Pawan Chamling had allocated a mere Rs 5 lakh for earthquake victims in 2011. In stark contrast, Chamling now urged the provision of Rs 50 lakh for flash flood victims.
Dam Construction and Allegations of Compromised Quality
The CM went even further, accusing the previous Chamling-led government of widespread misuse and corruption in the construction of dams. According to Tamang, this included favoring a particular firm and compromising on the quality of dams. He argued that this substandard construction ultimately resulted in flash floods in Chungthang, inflicting devastating consequences on the region.
A Helping Hand to the Needy
However, it wasn't all criticism. During the same event, CM Tamang took a proactive stance by distributing financial aid to underprivileged students and beneficiaries benefiting from various government schemes.
Confidence in Upcoming Elections
In closing, CM Tamang expressed his unwavering confidence in securing victory in the upcoming 24 elections. It remains to be seen how these allegations and the ensuing political discourse will impact the state's political landscape.
Also Read: Airlifts and Evacuations Ensure Safety in North Sikkim
Gangtokian Web Team, 20/10/23