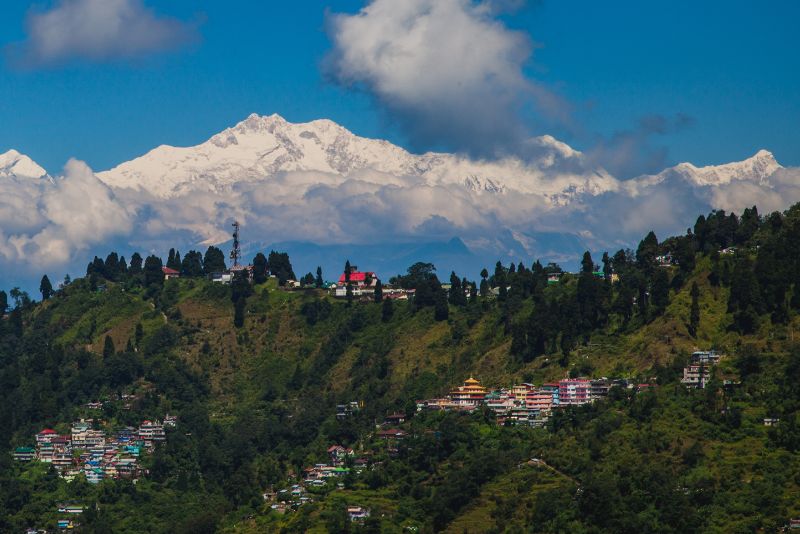 Rain Activities Intensify over East and Northeast India: Pre Monsoon Spell Brings Relief
As pre-monsoon activities continue over the country, eastern and northeastern India is expected to receive significant rainfall for the next two days. Parts of Odisha, Jharkhand, and isolated pockets of West Bengal have already experienced good rainfall over the last 24 to 48 hours. However, Bihar and eastern parts of Uttar Pradesh have not witnessed any significant precipitation.
Troughs and Cyclonic Circulation Drive Rainfall
A trough stretching from northeast Rajasthan to West Bengal across Uttar Pradesh and South Bihar and another trough extending from south interior Karnataka to Gangetic West Bengal across Andhra Pradesh and Odisha have brought about these weather conditions. The troughs are expected to drive rain activity in the eastern parts of the country for the next two days.
Moreover, a cyclonic circulation is currently over southern parts of Assam, which will also contribute to the intensification of rainfall over northeastern India. While isolated hailstorm activities cannot be ruled out over parts of Jharkhand, Odisha, and Bihar, the weather is expected to clear up from most parts of East India by the evening of March 22nd. However, rainfall may continue over Northeast India with decreasing intensity by March 23rd.
Also Read: Sikkim ILP Committee to Hold Talks with Nagaland and Manipur Officials
Relief for Farmers
The pre-monsoon spell is a much-needed relief for farmers, especially in drought-prone regions. The rainfall is expected to improve soil moisture levels and provide some respite to the agricultural community, which has been grappling with a slew of challenges such as low yields, falling income, and rising input costs.
According to the India Meteorological Department (IMD), pre-monsoon activities are expected to continue over most parts of the country until April. However, the intensity and distribution of rainfall may vary across different regions.
You may also like: 20 Stunning Birds from Sikkim
Precautions to be Taken
While the rainfall brings relief, it is essential to take precautions to avoid any loss of life and property. People residing in low-lying areas should be particularly careful and take necessary measures to prevent waterlogging and flooding. Additionally, farmers should take necessary precautions to protect their crops from waterlogging and excess moisture.
In conclusion, the pre-monsoon spell is good news for the agricultural sector and people residing in drought-prone regions. The rainfall is expected to boost soil moisture levels and provide relief from the scorching heat. However, precautions must be taken to prevent any loss of life and property due to waterlogging and flooding.
Gangtokian Web Team 19/03/2023