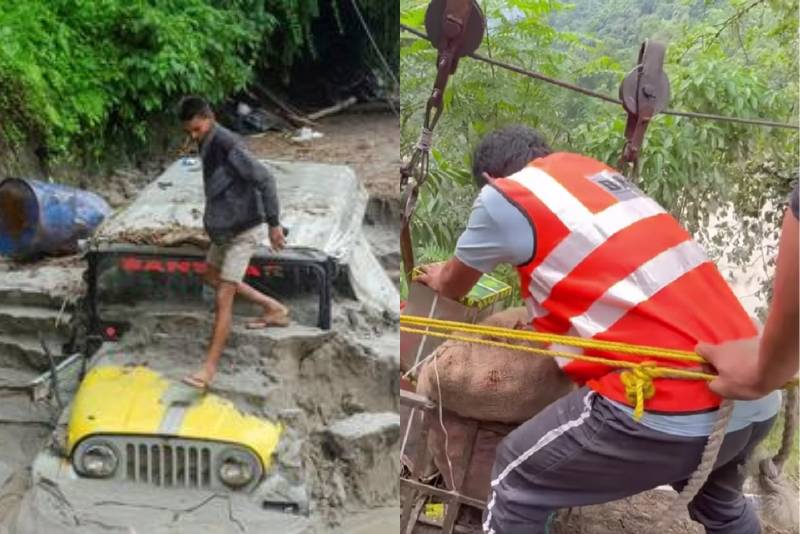 Sikkim Flood Rescue Efforts
Gangtokian News Desk: In the aftermath of the devastating floods in the northeastern state of Sikkim, Indian rescue teams are facing daunting challenges as they work tirelessly to reach flood-hit areas where more than 140 people remain missing. Adverse weather conditions, including ongoing heavy rainfall, are impeding the rescue efforts.
Lhonak Lake Triggers Catastrophic Flooding
The catastrophe unfolded when the Lhonak Lake burst its banks on Wednesday. This disaster was triggered by a cloudburst, resulting in torrential rains and an apparent avalanche. The cascading water wreaked havoc in the Teesta river basin, causing extensive flooding across the region.
"We are waiting for weather conditions to improve as only then air force and other rescue teams could venture into the flood-hit areas," stated V.B. Pathak, the chief secretary of the state, emphasizing the significant challenge posed by the persistent inclement weather.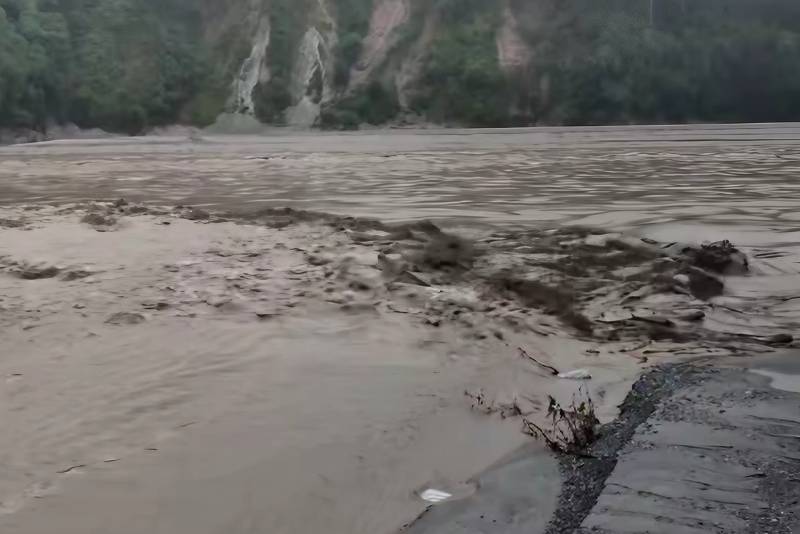 Escalating Toll and Ongoing Rescue Operations
The death toll has tragically risen to 44, marking an increase of 2 casualties since Friday, according to a government official overseeing the rescue operations based in Gangtok, the state's capital.
Hundreds of dedicated search and rescue personnel have been deployed not only in Sikkim but also in the northern regions of neighboring West Bengal. Areas near the river remain on high alert as the search for survivors continues. Notably, fifteen army personnel are among those still reported missing.
Tourists' Safety and Connectivity
Amidst the chaos, approximately 2,000 tourists stranded in the Lachung, Lachen, and Chungthung areas in north Sikkim have been reported as safe. The army has provided them with satellite phones to maintain communication with their worried families, as reported by another official.
However, the flooding has had a severe impact on infrastructure, with at least 13 bridges being washed away, significantly hindering rescue operations. Additionally, all bridges downstream of the NHPC hydropower station Teesta-V have either been submerged or completely swept away. A key highway connecting Sikkim to Siliguri in West Bengal has also collapsed due to the devastating floods.
Exploring Alternative Routes
In response to the challenges posed by the damaged infrastructure, local lawmakers are actively exploring the possibility of using trekking routes to access disaster-hit areas. Bandana Chettri, a spokeswoman for the state's tourism ministry, highlighted these efforts to reach isolated communities in need of assistance.
A Climate Change Wake-Up Call
These floods represent one of the most severe disasters in the region in over half a century and are part of a growing pattern of extreme weather events causing widespread damage in the Himalayan region of South Asia. Scientists have emphasized the role of climate change in the increasing frequency and intensity of such events.
Sikkim, a serene Buddhist state nestled between Nepal, Bhutan, and China, is home to approximately 650,000 people who are now grappling with the aftermath of this devastating natural disaster.
Gangtokian Web Team, 07/10/23