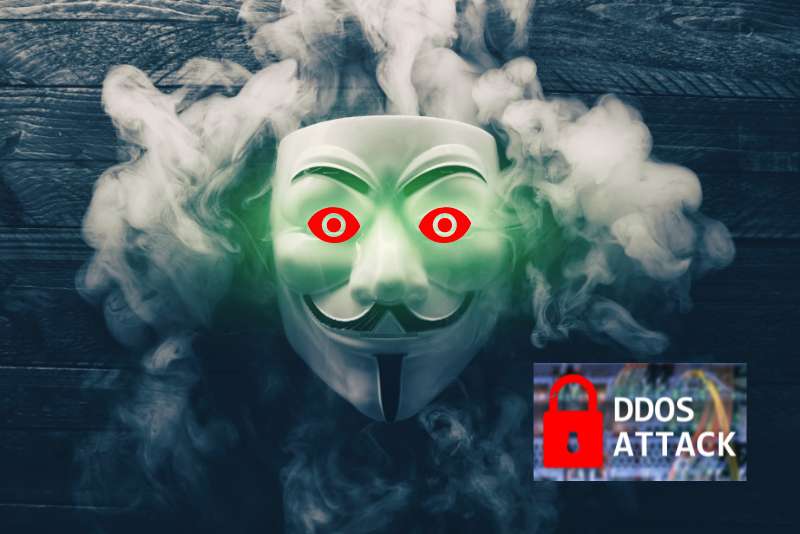 According to Nexusguard's recent DDoS Statistical Report for 2022, distributed denial of service (DDoS) attacks worldwide experienced a significant surge, increasing by 115.1% compared to the previous year. Cyber attackers adapted their strategies, targeting application platforms, online databases, and cloud-based storage systems within Internet Service Providers (ISPs). As organizations continue to migrate their workloads to the cloud, these attacks had a substantial impact globally.
Attack Trends and Statistics
While the number of DDoS attacks more than doubled, the maximum attack size decreased by 48.2% in 2022, with an average attack size shrinking by 22.4%. Single-vector attacks accounted for the majority (85.6%) of DDoS threats, similar to the previous year. UDP-based attacks were the most prevalent (72.5%), followed by TCP-based attacks (23.0%). Key findings from the report include:
The top three DDoS attack vectors were NTP amplification, memcached, and UDP attacks.
UDP-based attacks grew by 121.3% year-over-year (YoY), while TCP-based and other attacks also increased significantly.
Amplification attacks surged by 414.6% YoY, and application attacks saw a staggering growth of 718.1% YoY.
Addressing the Growing Threat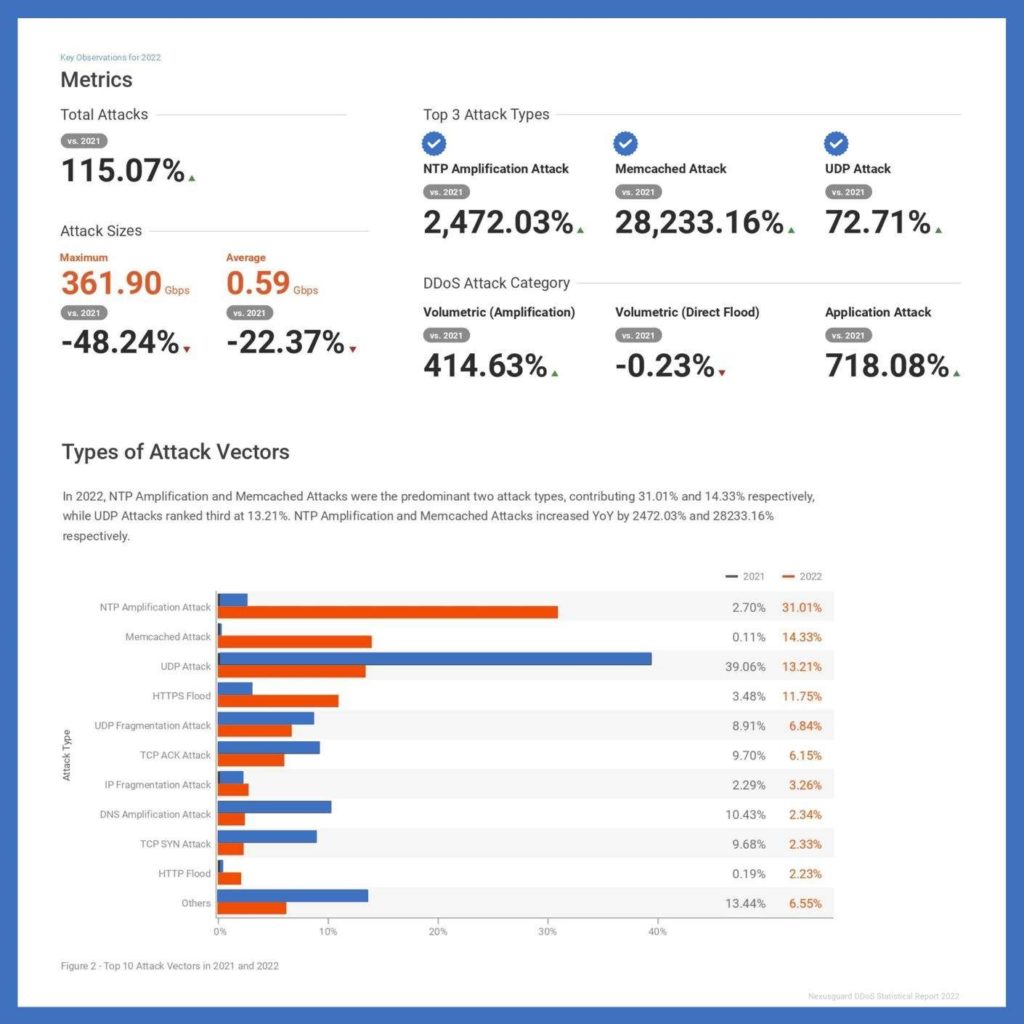 Juniman Kasman, Chief Technology Officer of Nexusguard, emphasized the importance of heightened awareness and vigilance in the face of the increased number of DDoS attacks. He noted that cyber attackers specifically target critical infrastructure within Communications Service Providers (CSPs), such as ISPs, resulting in a widespread impact on organizations relying on those providers.
Expanding Protection Measures
As DDoS activities escalate in Latin America, Nexusguard plans to establish a new DDoS scrubbing center in São Paulo, Brazil, in July. This center will offer comprehensive protection for local network operators and enterprises, mitigating the growing threat of cyber attacks in the region. Additionally, the center will support Nexusguard Bastions, a managed DDoS protection service aimed at businesses affected by cyber attacks or seeking to enhance their cybersecurity capabilities.
To gain further insights into the evolving global DDoS threat landscape, refer to Nexusguard's DDoS Statistical Report for 2022. This comprehensive research delves into the increase in DDoS attacks, examining single-target network layer attacks and multi-thread application attacks between 2021 and 2022.
Also Read: CoWIN Portal Data Breach: Insights from Cybersecurity Experts
Gangtokian Web Team, 08/07/23