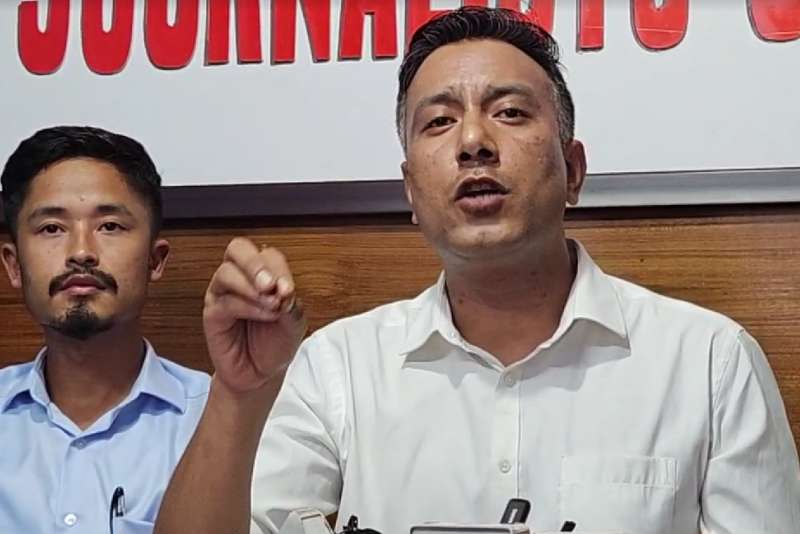 Implications for Article 371F
As the Registration of Birth and Death Amendment Act 2023 is set to take effect on October 1, concerns are being raised about its potential implications on the existing legal framework in Sikkim, particularly under Article 371F. This amendment aims to streamline the process of obtaining legal documents, making them accessible for various purposes, including education, employment, and government services. However, some fear that it may conflict with Sikkim's unique legal provisions.
A Nationwide Legal Document
Starting next month, the Registration of Birth and Death Amendment Act 2023 will serve as a unified legal document for a range of purposes, such as admission to educational institutions, obtaining driving licenses, securing state and central government jobs, acquiring Aadhaar Cards, and enrolling as a voter anywhere in India. This initiative is designed to simplify bureaucracy and enhance citizen convenience.
Article 371F and Concerns
Despite the overarching benefits of the amended law, concerns have been voiced about its potential impact on Sikkim's existing legal framework, particularly Article 371F. Political activist Passang Sherpa, representing Sikkim Nagrik Samaj, expressed reservations about how this nationwide birth certificate could affect the specific provisions laid out in Rule 4(4) under Article 371F.
Sherpa explained, "Sikkim already has Rule 4(4) in place under Article 371F, which mandates that government jobs be reserved exclusively for Certificate of Identification and Sikkim Subject document holders. With this birth certificate now becoming a nationwide standard, there's a genuine concern about its long-term impact on Rule 4(4)."
Seeking Clarity and Resolution
In an attempt to address these concerns, Sherpa revealed that they are actively engaging with the government and political parties in Sikkim to gather their views on the matter. He also noted that the Minister of State for Home Affairs, Nityanand Rai, had informed the Indian Parliament that consultations were held with all state governments, and none of them objected to the amendment of the law.
Sherpa emphasized that while Rule 4(4) currently serves as a robust law in Sikkim, it could face challenges in the future. He stated, "In light of the passing of the Finance Bill 2023, implementing Article 14 (Right to Equality) in Sikkim, this new challenge has arisen. Persons born in Sikkim under this law might have a legitimate claim to government recruitment in the state. We aim to raise awareness among the people of Sikkim."
A Call for Government Response
The Registration of Birth and Death Act falls under the Concurrent list, allowing both the central and state governments to amend it. Sherpa called upon the government to provide their views on the matter, saying, "We have given the government a 10-day window to respond. If there is no reply, we will convene an all-party meeting to adopt a resolution, which will be forwarded to the central government. At the very least, the state government can send a letter to the government of India, highlighting that Sikkim already has Rule 4(4) in place."
Balancing Benefits and Concerns
In summary, while there are no objections to the amended law for vital purposes like education and health benefits, concerns persist regarding its potential implications for issues like driving licenses and voter lists in Sikkim. Sherpa expressed apprehension about a potential increase in the influx of people into the state, as more individuals are added to the voter list, stating, "This could open the floodgates."
As the October 1 implementation date draws near, it remains to be seen how the government will address these concerns and strike a balance between the benefits of a streamlined legal document and the preservation of Sikkim's unique legal provisions under Article 371F.
Similar Read: Joint Action Council Sikkim Rejects Uniform Civil Code
Gangtokian Web Team, 19/09/23