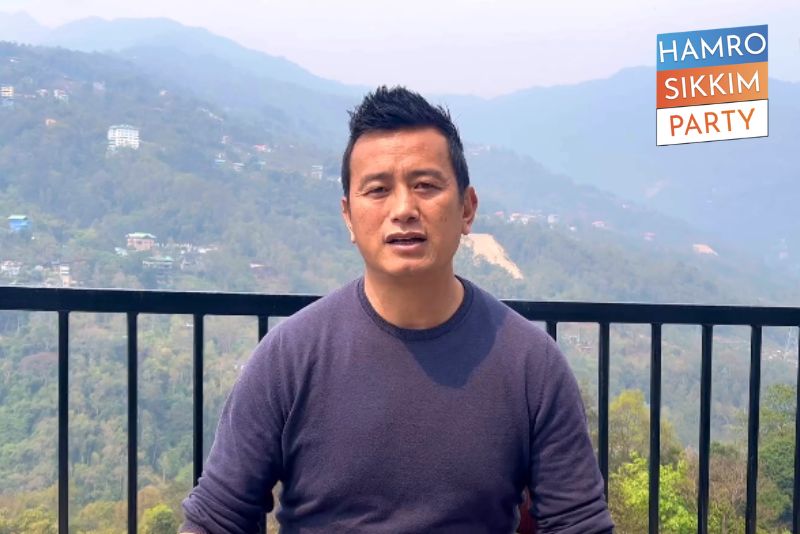 PRESS RELEASE | HAMRO SIKKIM PARTY | 15/03/2023
The Hamro Sikkim Party strongly condemns the recent transfer petition filed by the Sikkim Gorkha Jagaran Sangh in the Supreme Court of India seeking the removal of the BL community seat reservation in Sikkim. This move by the Sikkim Gorkha Jagaran Sang is divisive and harmful to the social fabric of Sikkim.
At a time when Sikkim needs to be united to fight for the Sikkimese Nepali and Tshong seat reservation, this petition seeks to create further division and disharmony in our state. We call upon Sikkim Gorkha Jagran Sangh to withdraw this case immediately. It is unfortunate that instead of coming together, certain groups are trying to create rifts in society. Hamro Sikkim Party strongly believes that unity is the only way forward for the development and progress of Sikkim.
This is a time for every Sikkimese to unite above caste and community and fight for the welfare of Sikkim. We invite everyone to join the "𝐒𝐢𝐤𝐤𝐢𝐦𝐞𝐲 𝐄𝐤𝐭𝐚 𝐘𝐚𝐭𝐫𝐚" organized by the Hamro Sikkim Party from 𝟎𝟔-𝐀𝐩𝐫𝐢𝐥-𝟐𝟎𝟐𝟑 from North Sikkim. Let us come together to build a Sikkim that is free from discrimination, violence, corruption, and free from all evils where every citizen has equal opportunities.
Let us work together towards a more just and harmonious future for Sikkim.
𝗕𝗵𝗮𝗶𝗰𝗵𝘂𝗻𝗴 𝗕𝗵𝘂𝘁𝗶𝗮
𝗣𝗿𝗲𝘀𝗶𝗱𝗲𝗻𝘁
𝗛𝗮𝗺𝗿𝗼 𝗦𝗶𝗸𝗸𝗶𝗺 𝗣𝗮𝗿𝘁𝘆
Gangtokian Web Team