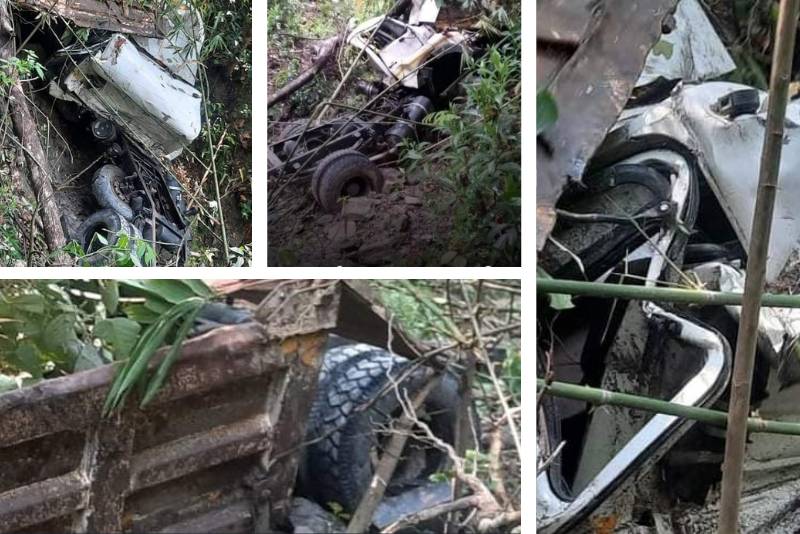 Gangtok: Three people were tragically killed and two others critically injured in an accident involving a tipper truck that fell into a ravine approximately 200 feet deep in Lower Bering on April 20th around 4:30 PM.
The victims and injured individuals have been confirmed as citizens of Takchang, part of the Rhenock Constituency, by the police. Despite being rushed to Pakyong Hospital, three individuals succumbed to their injuries.
The deceased have been identified as Pem Tshering Lepcha (26), Suren Rai (42), and Vinod Rai (42), while the injured have been identified as Shanti Ram Dangal (36) and Suraj Rai (18).
The injured pair is currently receiving treatment at the STNM Hospital in Gangtok, Socheygang.
Also Read: Hari Maya Sharma Wins Linkey Ward By-Election in Sikkim
Gangtokian Web Team, 21/04/23